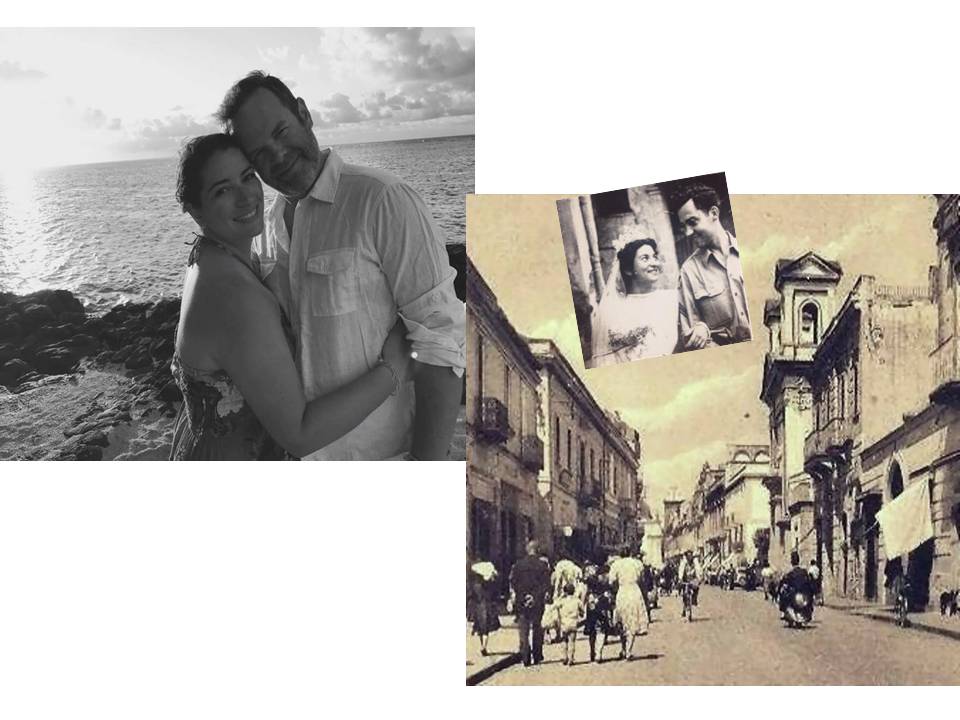 Lettera dall'Italia per Allison e Jeff sposi alle Hawaii

La storia inizia dal Vico Miciano, centro storico di Giugliano, dove la nonna Giovanna nacque il 24 ottobre 1924, e passa per la chiesa di San Giovanni Evangelista, dove il primo luglio del 1945 sposò il nonno Thomas.
Oggi Giugliano è cambiata, ma fra quei vicoletti rivivono ancora tanti ricordi.
Carissima Allison, dall'Italia ti auguriamo tanta felicità, immaginando che anche nonna Giovanna, stretta a noi in questo unico e immenso abbraccio, sorrida felice dal paradiso.
E' solo un modo per essere al tuo fianco, come lo sei stata tu fino alla fine, tenendole la mano. Come è stata lei accanto a te, affidandoti valori e gioia di vivere!
Si dice che l'amore conosce tutte le strade e a volte è come il finale di una bellissima favola. Nei titoli di coda c'è sempre un …."to be continued".
Auguri di vero cuore, carissimi Allison e Jeff, che il 7 luglio 2017 avete coronato il vostro sogno d'amore nelle isole Hawaii.

Giovanna Angelino



A letter from Italy for Allison and Jeff just married in the Hawaiian islands

The story begins with Vico Miciano, Giugliano's old town, where Grandma was born on October 24, 1924, and passes for the church of San Giovanni Evangelista, where she married grandfather Thomas on July 1, 1945.
Today Giugliano has changed, but there are still many memories among those alleyways.
Dearest Allison, from Italy we wish you so much happiness, imagining that she, too close to us in this unique and immense embrace, smiles happyly from paradise.
It's just a way to be with you, as you've been to the end, holding her hand. How was she beside you, entrusting you with values and joy to live!
It is said that love knows all the streets and sometimes it is like the end of a beautiful fairy tale: In queue titles there is always a ... "to be continued".
True heart wishes, dear Allison and Jeff, who on July 7 2017 have crowned your dream of love in the Hawaiian islands.